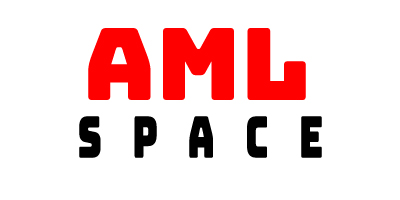 Mission
Art Music Lit Space serves as a locus for artists, curators, writers, lookers, listeners, feelers and thinkers to show, share, and connect despite the nearly global closure of irl exhibition spaces such as studios, galleries, basements, museums, schools, art fairs, fields, etc. AML Space seeks not simply to fill the chasm so suddenly imposed by social distancing measures, but to provide opportunity for a constellation community to probe the chasm together, apart.
History
Art Music Lit Space launched as a virtual exhibition and online gallery in April of 2020. Amidst the backdrop of COVID-19 they serve a growing community of national and international artists. AML Space hosts Opening, Closing and special Midnight Monday virtual receptions. They front-end, custom code their domain and publish a print journal coinciding with the online exhibitions. Art Music Lit Space is developed by curators, Tavarus Blackmon, Derek Kwan and Joy Miller. They bring expertise in their fields to communicate, disseminate and cultivate culture in the online space.
Why Residence in Place?
At a time when artist residencies the world over are in question, pending, or simply cancelled, Art Music Lit Space welcomes submissions for an at-home residency which will provide structure similar to traditional residencies. This is an opportunity for the resident to connect with a community of artists and intellectuals with whom they can share and discuss work.
Inherent in the artist's process are the entwined potentials for both magical transformation and failure. We encourage the artist-in-residence to wholeheartedly pursue their curiosity, welcoming both potentials.
Residence in Place will serve to further envision the possibilities and expand the realities of AML Space's virtual art community.

Residency Details
6-week residency at home
$600 stipend
Weekly Zoom studio visits with AML Space curators, guest artists: Jessa Ciel, Rachel Clarke, Nyree Holmes; Darrin Martin, and guest juror, Faith McKinnie (!!!)
Artist will contribute to AML Space's online presence (Instagram takeovers, blog posts, etc.)
Work will be featured in a culminating month-long exhibition at Art Music Lit Space
The artist and their work will be introduced by Faith McKinnie at an opening Zoom reception
Tentative Residency Schedule
Week 1 (1/4 - 1/10): Intro
Week 2 (1/11 - 1/17): Studio Visit
Week 3 (1/18 - 1/24) Studio Visit
Week 4 (1/25-1/31) Studio Visit + Workshop
Week 5 (2/1-2/7) Studio Visit
Week 6 (2/8 - 2/14) Install/Check-in
Exhibit Opens 2/15/2021
Opening Reception 2/18/2021
Selection Criteria
Ambitious proposal supported by a portfolio demonstrating a dedicated and daring practice
Commitment to participate in AML Space events and connect with AML Space community
Selection Process
AML Space will review submissions to ensure completion
Guest juror will review submissions and select a finalist
AML Space will invite finalist for 6-week residency